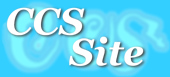 ---
Archives: 2000 2003 2004 2006 2007 2008 2009 2010 2011 2013 2014 2016 2019 2020 2021

---



4/24/2016

Hello again. I have once again skipped an entire year. (I swear that I didn't intend to.)

I've recently become a bit politically involved. Racial justice. LGBT rights. Better pay and working conditions for workers. And I will be voiting for the first time this year, which means supporting politicians. I grew up without a lot of political involvement and it has taken me a while to feel somewhat comfortable with advocating for equal rights and protections for marginalized people. When it came to politicians, the first time I felt that I really cared was in the U.S. presedential election between Barack Obama and Mitt Romney. I was quite afraid of what vulnerable populations might have to face under a presedent that viewed poor folk as takers.

In the current presedential election, a candidate has actually inspired me. Speaking like someone who understands social justice work, Bernie Sanders has actually inspired me. I've participated like I never have before. But I still worry that bad things will continue to happen, like the drone strikes under President Obama. I also fear for even worse should other candidates win.