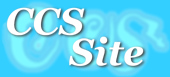 ---
Archives: 2000 2003 2004 2006 2007 2008 2009 2010 2011 2013 2014 2016 2019 2020 2021

---



5/19/2013

I've managed to let another year slip by with absolutely no posts. I've been very busy learning, growing, and getting involved with my communities. I'd like to talk about one of those today: Cuddle.

What's so great about cuddling? Well, human touch is quite important for early development and continued happiness. Touch fosters trust, connection between individuals and has proven health benefits. But I'm not here to talk about those today. I want to talk about cuddle community.

I think we should all come together to talk about touch&emdash; and share it! I'm working on a project called Cuddle Club that's meant to help people find other like-minded intimacy seekers. I'm working with another cuddle connoisseur to publish a framework in which to enjoy cuddling with your friends (new or old). Sound interesting? Feel free to email me (an email address is located on the home page).